Understanding your Export Billing Logs report
To export your Billing Log Reports, navigate to Settings, then to the Billing section of your MASV App.
Select the EXPORT BILLING LOG button to export your billing logs for the current billing period (this month) or Select the Export Logs icons to view previous billing period logs: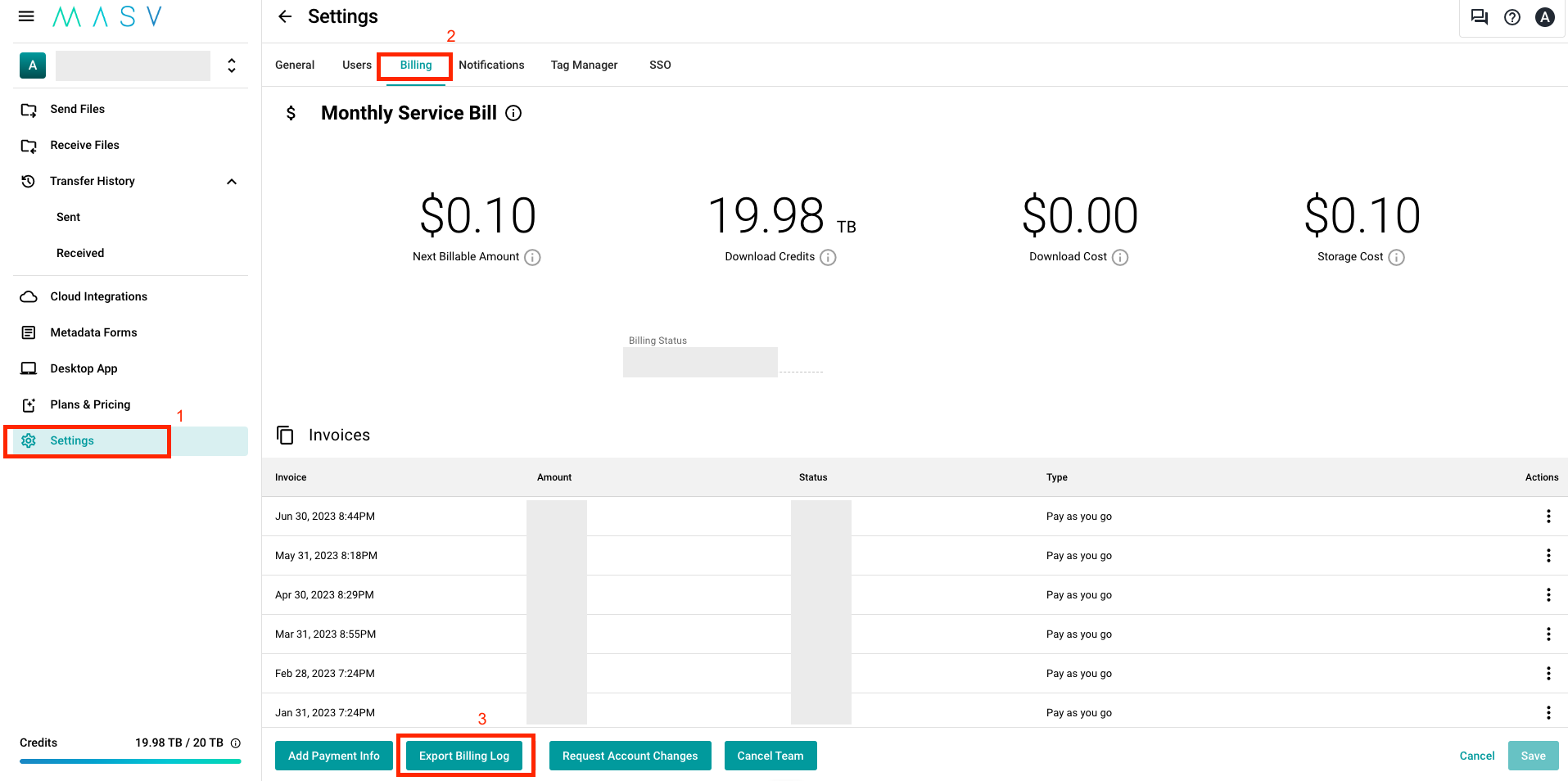 When you export your billing logs the report will look similar to the example screenshot below.

The report column definitions are as follows:
Date/Time - When the transfer was sent

Package ID - The unique ID for each recipient (downloader)

Package Name - Name of the transferred package

Sender - Email of the person who initiated the transfer

Type - 'Downloaded' (some or all of the package data has been downloaded) or 'Not Downloaded' (the recipient has not downloaded any package data)

Data Amount - Total GB downloaded by the recipient

Package Size - Total GB uploaded by sender

Cost - Total cost of transfer by recipient

Recipient IP - Location of downloader

Duration - Time taken to download the file
Still have questions? Please reach out to our support team via the in-app chat.