MASV makes it easy to skip the download and send large files directly to Google Drive
MASV makes it easy to deliver large files to cloud storage with our new "Deliver to Cloud" option. MASV transfer recipients can now select Save to Google Drive on the download page and deliver large files to Google Drive without downloading locally and re-uploading.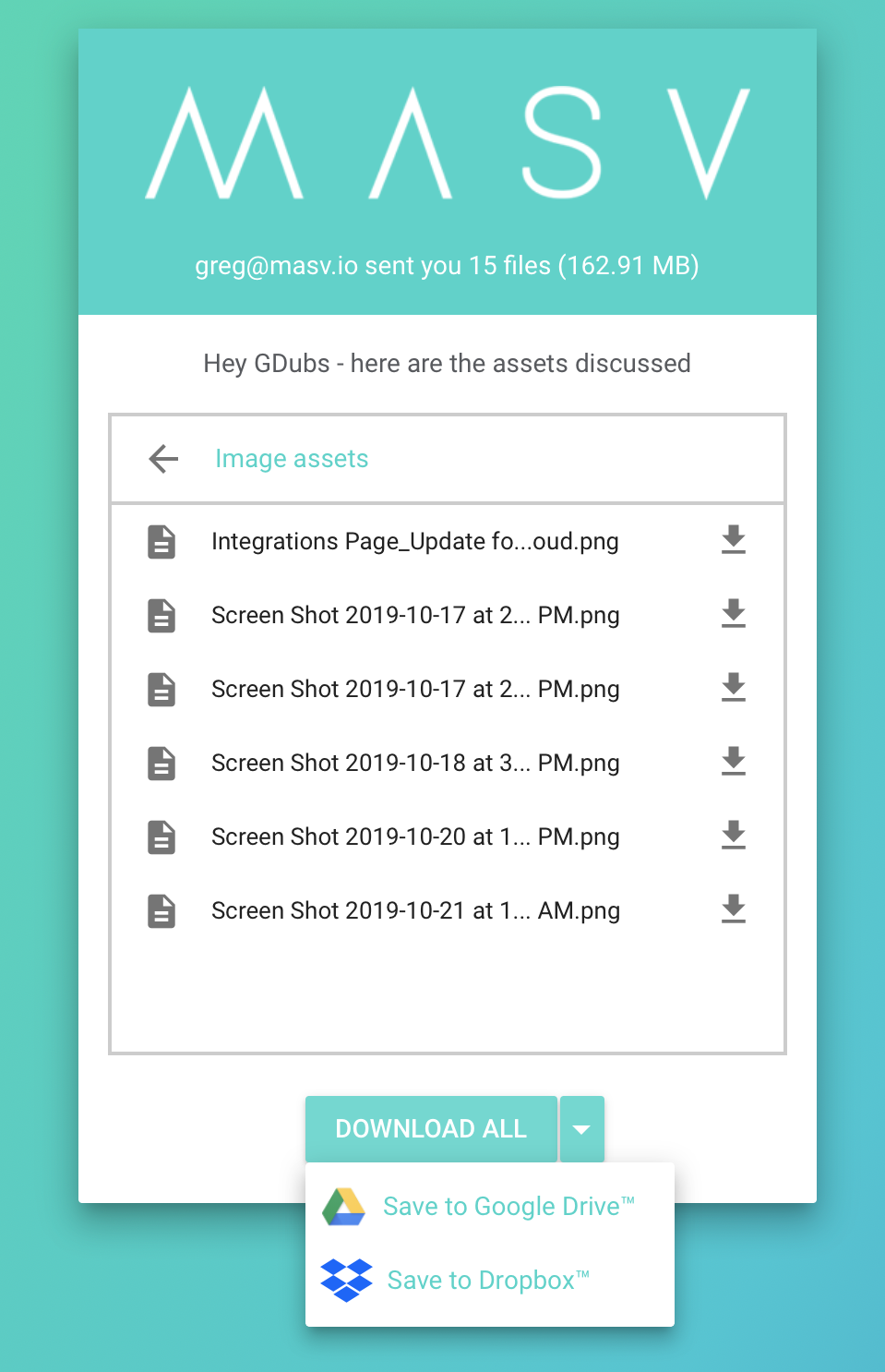 How to download files from MASV to you Google Drive
Upon receiving a delivery notification by Slack or email, click the download link to visit the MASV download page.

Locate the dropdown menu beside the "Download" button. Clicking will reveal two options: "Save to Google Drive" and "Save to Dropbox." (Fig.1 above)

Select Google Drive. You will be asked to enter your Google account credentials.

Once your authentication is confirmed, your download will begin.

Voila! Your package will be downloaded to MASV > [Package Name] in the root directory of your Google Drive account. (Fig.2 below)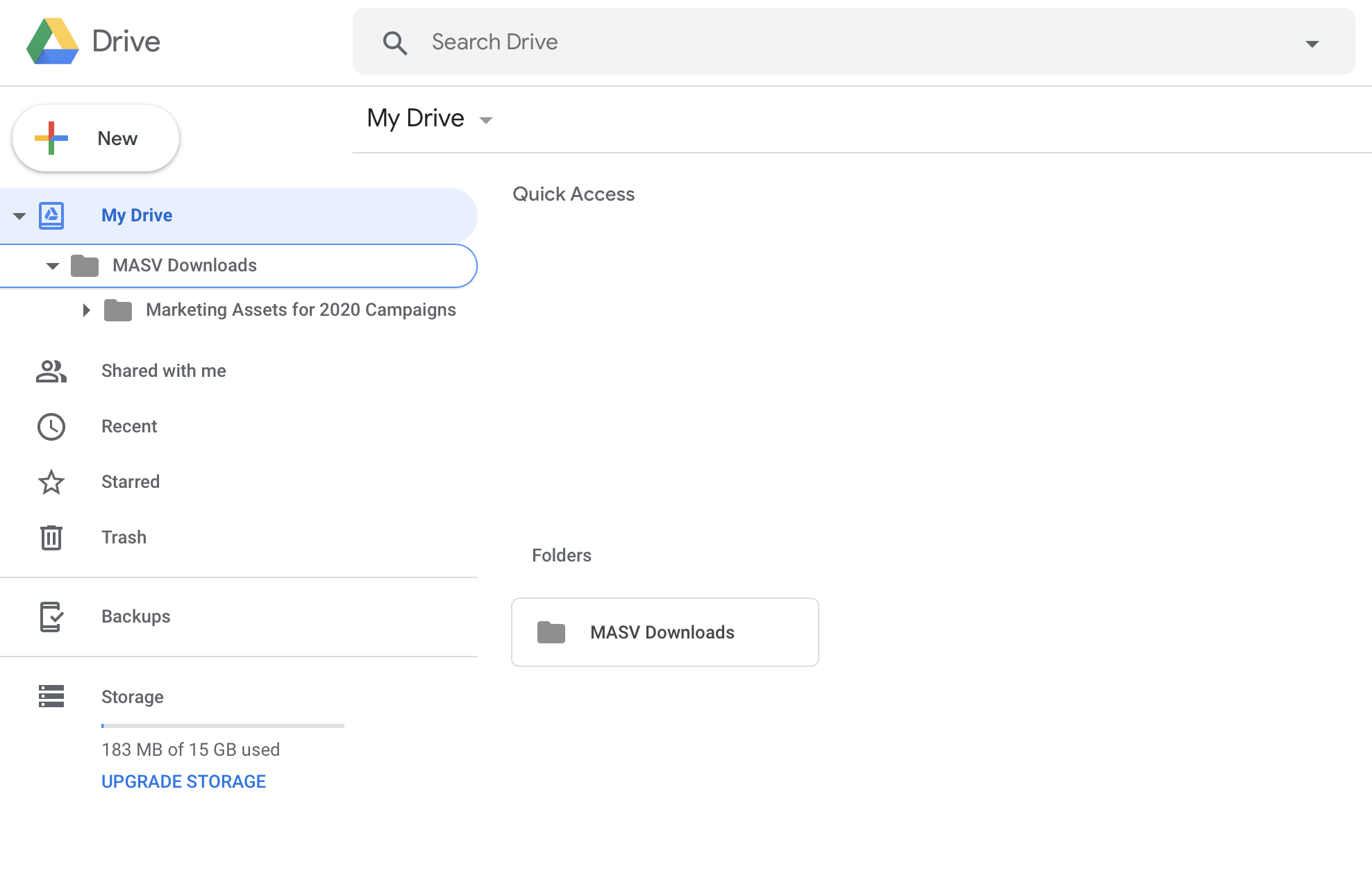 Important to know:
Google Drive limits upload activity to 750GB per day (24hr period). This means that a single package uploaded into MASV cannot exceed 750GB if you wish to save it into your Google Drive (regardless if you have an unlimited account). Any combination of uploads throughout a day cannot exceed 750GB otherwise the account will block subsequent uploads until the 24 hours period has elapsed. An upload may fail if you exceed the 750GB limit, as Google does not expose the remaining capacity or time remaining for the limit to reset.

Pop-up blockers may affect authentication. If your authentication is blocked, please check your pop-up blocker settings to allow or prompt then allow Google Drive's pop-ups.