Overview
Postlab joins the ever-growing list of cloud services that can be connected to your MASV Portal(s). Getting started is a snap - simply enable the MASV integration in Postlab and copy/paste your team key into MASV and you can start receiving your Portal uploads directly into Postlab.
Open the Postlab app and open the Preferences panel.

Navigate to Integrations and select MASV.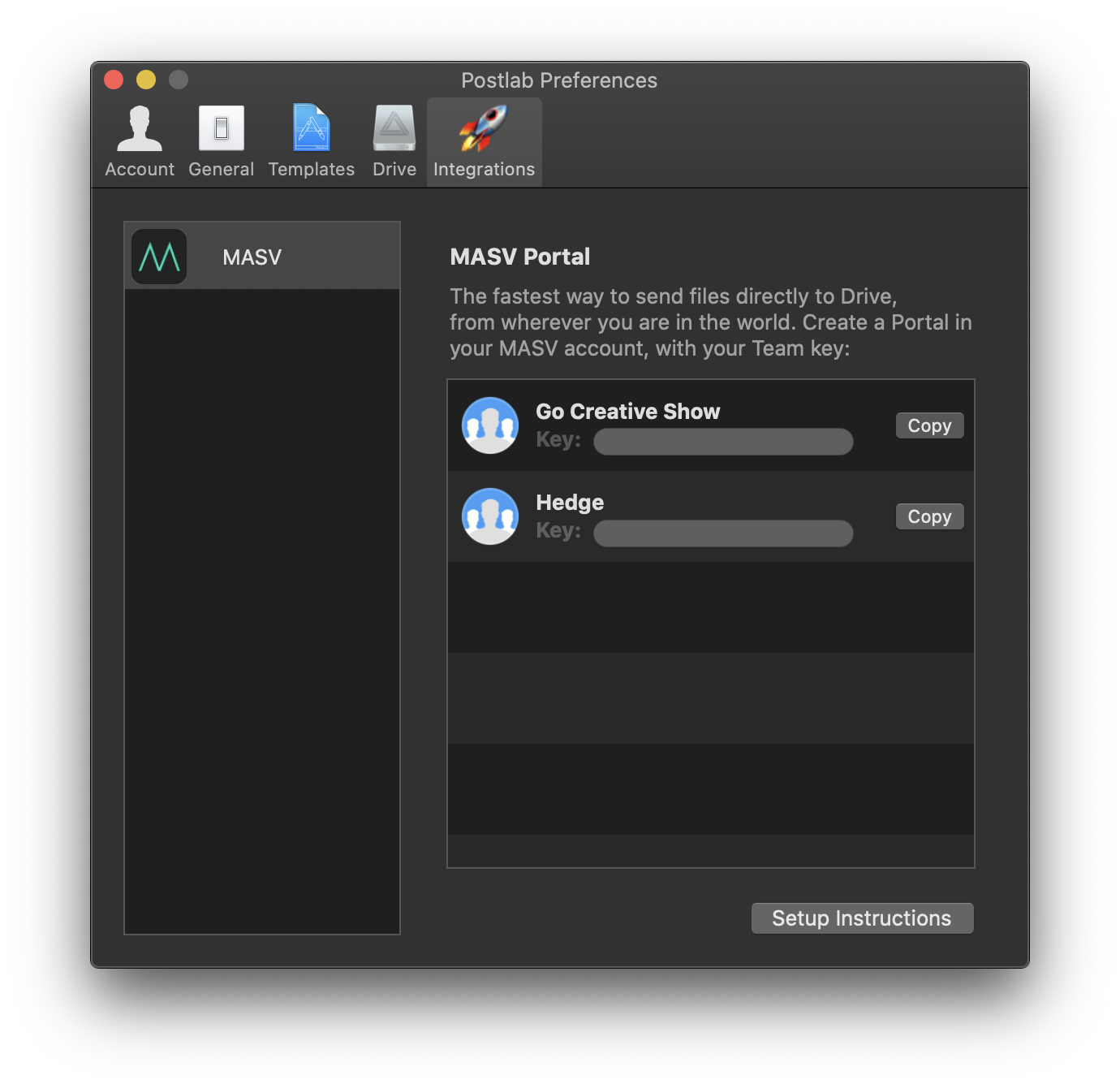 Copy the key from the team you wish to connect to your MASV Portal(s).

Log in to MASV and browse to the Cloud Integration page.

Click Create Connection and select Postlab from the list.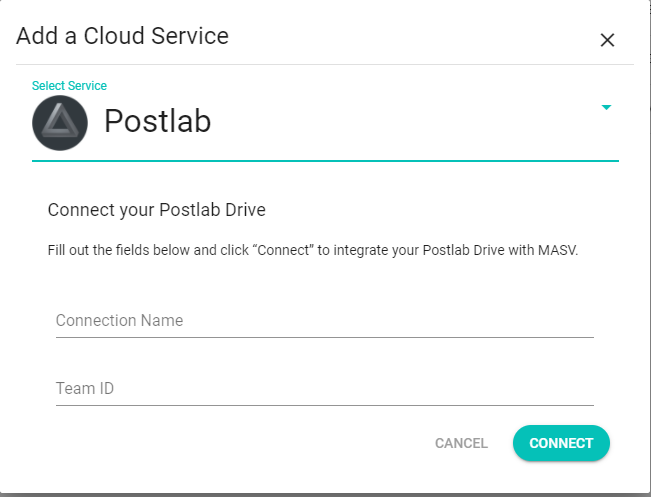 Enter a name and paste the key into the Team Key field.

Click Save.

Navigate to the Receive Files page.

Edit the portal(s) you wish to attach to Postlab and select the Postlab connection under Deliver to Cloud.
That's it! Any uploads to your Portal will be automatically transferred to your Postlab account.